Citrus Sake Cocktail Miso powder rim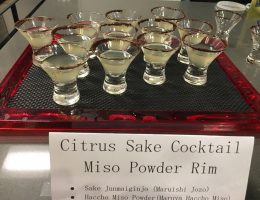 STEP1
1) Combine the Sake and lemon juice. Citrus varies in intensity, taste and add a little more sake or citrus based on preferences.
STEP2
2) Moisten the rim of the glass and press into the Haccho Miso, to create a "rim".
STEP3
3) Serve on the rocks or straight up.